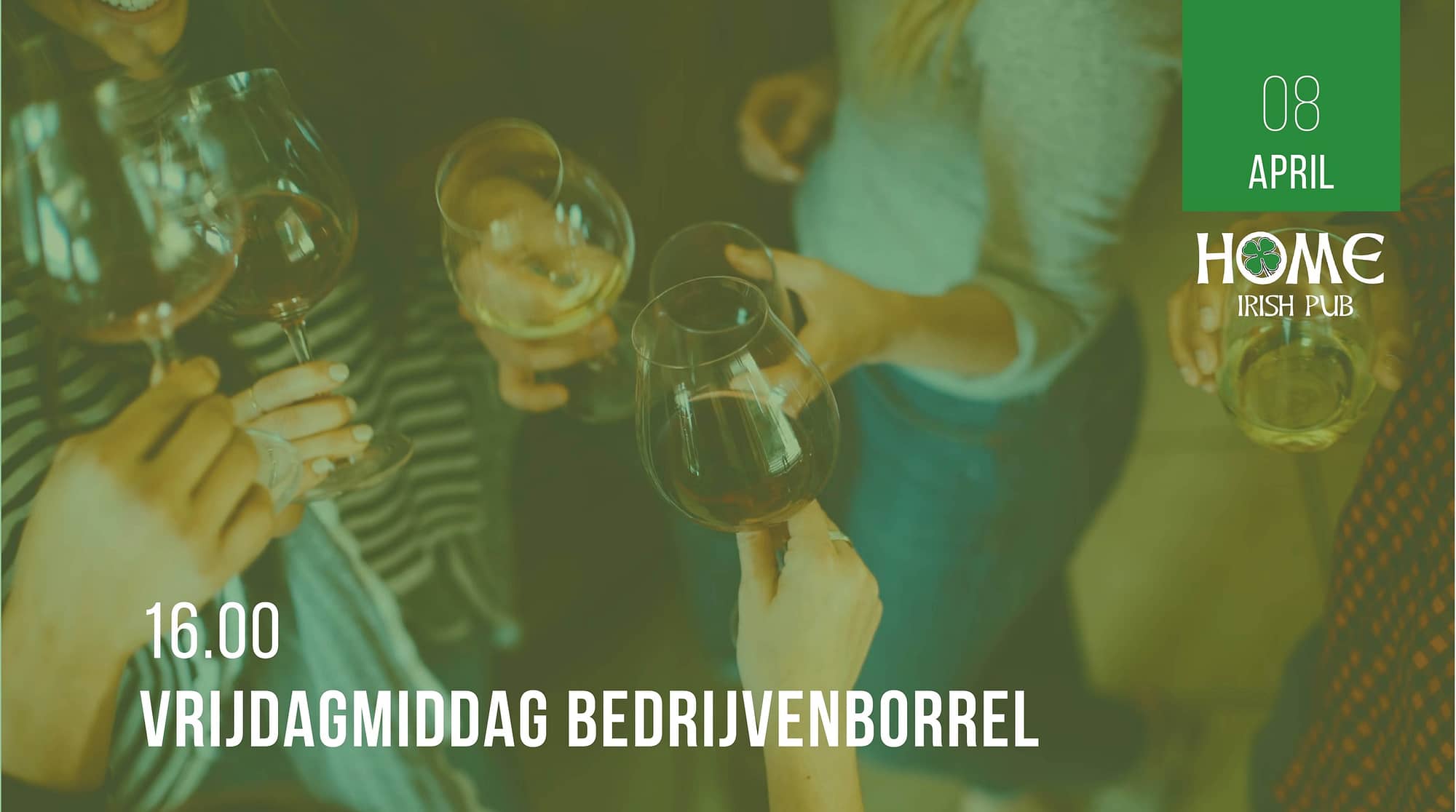 Voorjaarskermis bedrijvenborrel
Op 8 april vindt de traditionele bedrijvenborrel weer plaats!
De bedrijvenborrel is niet alleen maar voor bedrijven. Je kunt ook komen met je vrienden of familie om een vrijdagmiddagborrel te doen. De bedoeling is om er met ons allen een ouderwets gezellige middag van te maken. Zingen, dansen, lol maken!
Tijdens de bedrijvenborrel zal de muntprijs per munt 2,20 euro zijn. Je kunt deze vooraf bestellen op factuur. Geef dan aan hoeveel personen en hoeveel munten je wilt. Als de munten op zijn tijdens de borrel is er uiteraard de mogelijkheid om ter plekke te halen en deze indien gewenst bij op de factuur te zetten.
De Klok zal ook aanwezig zijn met hun bakfiets met hun verse patat en bittergarnituur deze kunnen ook vooraf besteld worden maar ook op het moment zelf.
Wil je als bedrijf van te voren munten, eten, statafel of een biertafel reserveren? Dan kan je dit mailen naar: info@irishpubhome.nl
LET OP! De munten die tijdens de bedrijvenborrel wordt gebruikt, zijn alleen geldig tijdens de bedrijvenborrel op vrijdag en die kunnen niet worden ingewisseld op de andere dagen van de kermis en ook niet bij andere horeca.